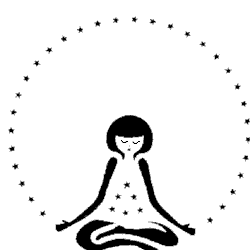 Kids Programs - Öm Kids!
The Kid's group is most ideal for 5 to 8 year olds although we are open to a broader range.
I have an Om Kids currently scheduled for Oct. 30th and Sunday Nov. 27th.
Pix of our latest retreat in Florida are here.
Girls, boys, moms and dads - come join Om Kids for an hour of yoga and fun for ages 4-11 with parent participation.
Our wonderful teachers use interactive storytelling to teach yoga poses and encourage imagination and creativity. There is a focus on mindfulness of breathing along with brief guided meditations and body relaxation exercises. These are skills that can be taken home and into the classroom to help kids (and adults) learn how to recognize stress in their bodies and how to recognize and relieve it. Families are offered support in deveolping these attributes and to help bring these lessons into the home.






Our program also focuses on peaceful principles to help our children develop compassion, respect, appreciation and mindful awareness. Each class has an underlying theme grounded in world wisdom - like peace or joy - and classes are open to all backgrounds. The teachers have a light and fun spirit and interaction is fostered.
Pre-registration is required to enable us to prepare accordingly. A suggested donation of $10 a family is appreciated.
All classes will be held from approximately 10:00 -11:30 am. Stay tuned for upcoming classes in your area.
Gallery of past meetings:
July 1 (See pictures from the class!)
July 22 (See pictures from the class!)
Oct 21 (See pictures from the class! with Michael Gregory)
Nov 1 (See pictures from the class!)
We encourage all who are interested to learn more about this wonderful venture!
For more information or to register, please contact us.