Two Paths of Participation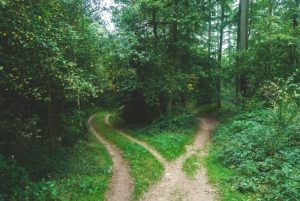 Mindfulness Meditation Centers is devoted to providing clear and precise teachings and a supportive and wise community that gives every individual the opportunity to be free of suffering and compassionately train the mind toward enlightenment.

To provide an opportunity for every level of practice and interest to be met and to also support the  functioning of the center and the community, we have created a two path system of participation. The Two Path System prepares practitioners through providing the stage of practice and teaching and support required to develop on the path to enlightenment.
(Do you just want to change your monthly donation amount? Simply scroll to the end of this page)

Path 1: Exploration and Foundation
This is the path of exploration and is open to everyone. This is an entry-level path offered to those who are interested in learning more about introductory meditation, foundational practices, and the teachings of Buddhism. On this path the student develops a foundational meditation practice, acquires philosophical wisdom, accepts emotional responsibility and cultivates loving kindness and compassion. These offerings are by donation only.
This path of participation provides access to MMC's introductory online and in person classes and one day retreats.
As practice and interest in the teachings deepen and commitment to practice is strengthened you are invited to enter the Path TWO of the Bodhisattva.
Path One Offered By Donation:
On Path ONE you may participate at no cost or by donation according to your practice of generosity and your capacity to do so. At this level of participation you are offered the opportunity to enroll in Course 1 and
Course 2 and to fully utilize the supporting learning modules.
Course 1: Introduction to Mindfulness Meditation—6 Weeks
• Online learning quizzes, class notes and coursework
• Six video classes led by Michael Gregory
• Each class includes teaching, contemplation and guided meditation.
Course 2: Illuminating the Path to Enlightenment—12 Weeks
• Online learning quizzes, class notes and coursework
• Twelve video classes led by Michael Gregory
• Each class includes teaching, contemplation and guided meditation
Path One includes the following Classes and Retreats:
• Live Sunday classes led by Director of Mindfulness Meditation Centers and Retreat Master Michael Gregory include teaching, contemplation and meditation. They are held at the Florida Retreat Center and
broadcast live on Facebook and Zoom Classroom allowing you to participate and ask questions in real time. Sunday Classes can be viewed live or later on Facebook or Vimeo.
• One-day Mindfulness Retreats: MMC offers a variety of one-day retreats led by senior MMC teachers in different locations on site and live online through our Zoom Classroom. On site and Zoom Classroom introductory mindfulness-based weekend retreats with teaching and meditation instruction provide participants the opportunity to connect with MMC community members.
• Live Sunday classes taught by experienced MMC teachers are held on site in local communities across the country including Florida, Colorado, California and Minnesota.
Sign Up for Path 1:
One Time or Monthly Donation
Path Two: The Bodhisattva
This is the path of the Bodhisattva, focused on enlightenment for the benefit of all beings. This path is one of active participation and has been specially and consciously designed for those who wish to deepen their practice and enter the path of liberation.
Access to advanced classes, meditation instruction, retreats and participation in the 18-course Liberation Training Program is offered.
Path TWO integrates the perfection of generosity with your practice and interaction with the MMC Community. It is an expansive opportunity to deepen the level of awareness, commitment to the community and to the teachings. Through deeper connection with the teachers, community and teachings, progress is made on the path. Realizing the benefits of this level of participation provides the conditions that support awakening.
This 18 Course program provides a step-by-step instruction on the path to enlightenment as would be taught in a traditional Buddhist monastery in plain English, in a modern and highly practical context.
Each course builds upon the other as the practitioner receives the very pith of instructions and accumulates wisdom and merit that is
supportive toward deeper practices and insights.
Live advanced weekly classes are offered every Tuesday night with Michael through our online classroom Zoom or in person at the Florida retreat center. These classes are all recorded in high quality and can be watched
later. Access to the online learning platform, class notes, weekly quizzes and other online learning support included.
Path Two Offered through the Practice of Generosity:
Participation in Path 2 is offered with a suggested $150 or more monthly contribution. At this level of generosity you are the stewards of all that MMC offers participants: clear and precise teachings and instruction, multi-
fold in-person and online programs, classes, retreats and a beautiful retreat center.
You may contribute at this level or you may choose to give more depending on your practice of generosity and what this path means to you. If you are unable to participate at this level financially you are welcome to talk with a board member and work out an acceptable plan.
Path TWO The Bodhisattva includes the following Classes, Retreats and Courses:
You will also have the opportunity to participate in our 18

–

Course

Program:

"

Stages of the Path to Enlightenment

"

This program is a training in liberation, and offers the practitioner a clear and compassionate path to experience awakening.

Course 3 through Course 18 are offered at this level, with complete support through our online learning system.
Personal Meditation Support: You will be assigned a regular personal meditation instructor who offers weekly support and guidance when participating in the 18 Course Program.
Access to in-person and live online retreats at reduced suggested donation levels at our Florida Retreat Center and at all other locations in California and Colorado.
Video library access to over 1000 classes and retreats that can be watched online at your own pace.
Teacher Training Program: The 18 Course Program also trains those who wish to be teachers in our community through our Teacher Training Program. You will receive all the training and support necessary to teach in our community and in so doing train the mind toward liberation.
Teachers have access to a personal meditation instructor, weekly video classes, live weekly classes with Michael Gregory, coursework and graded quizzes. After each quiz you will receive a certificate of completion.
Access to the retreat center library's thousands of rare books on meditation and Buddhism.
Access to the retreat center for long term retreat with teacher support from Michael Gregory in weekly meditation interviews and advanced practice assistance. Fellow sangha members on long term retreat pro-vide a supportive container for your practice through weekly meetings (sojong) and other activities around the center.
Access to advanced, In Person and Live Zoom retreats taught by Michael Gregory that provide rare and precious instructions and teachings.
As a participant in Path 2 you will have the opportunity to participate previously recorded advanced 10- and 30-day retreats that offer the highest of instructions which are intended for those who are very serious practitioners. You will be asked when accessing these retreats to make a donation according to the practice of the perfection of generosity and your capacity to do so.
Path 2: Participation 
Path Two Monthly Participation
Path Two Annual Participation
Do you want to change your recurring membership amount or wish to participate but can only contribute less?
One Time Donation
Enter the amount you would like to donate below: